2020 - May - Birds
Rules that are always applicable are as follows:
One photo per answer, and no more than 5 answers per user per contest.
Post only photos taken by yourself/person with you.
All entries should include a line of text with the location, subject, and date (specificity is up to you).
Refrain from posting sensitive/debatable content
Only upvotes count towards winning.
---
Rules for May are as follows:
Birds - Pictures of birds
The contest will last the whole month of May and to be clear, we use UTC, just like the site itself.
There is no constraint on when the photo must have been taken.
---
Suggest a theme for the next contest.
Leave a single comment below in the format THEME - ONE SENTENCE DESCRIPTION
Upvote the comment(s) with the theme you would like to see next month.
Good luck!
11 answers
Fan-tailed warbler (Cisticola juncidis), s'Albufera Natural Park, Mallorca, December 2017.
Taken with my Nikon D5300 and 70-300mm AF-S at 300mm, f/6.3, ISO 400, 1/1600s.
This photo was taken on a five-day visit to Mallorca specifically to go birdwatching in s'Albufera. It was very clearly off season: most of the hotels were closed, a few had the builders in, and one appeared to have an occupancy of 4 people and a capacity of about 1000. The supermarkets, bars, and restaurants were also largely closed. But there were still plenty of birds around, so for me it was a good trip.
In the spring of 2018 I was surprised to see a nest in the joint of a support beam on my back porch. I come and go through that door every day; I would have figured it would be too high-traffic. But there was a nest, and then there was a bird occupying it nearly full-time -- a bird who got angry and actually glared at me if I tried to take a look. But occasionally I was able to see the chicks that resulted.
I took this picture of the robin family in May 2018, standing on a stepstool at my back door and holding my (phone) camera out and up, basically shooting blind.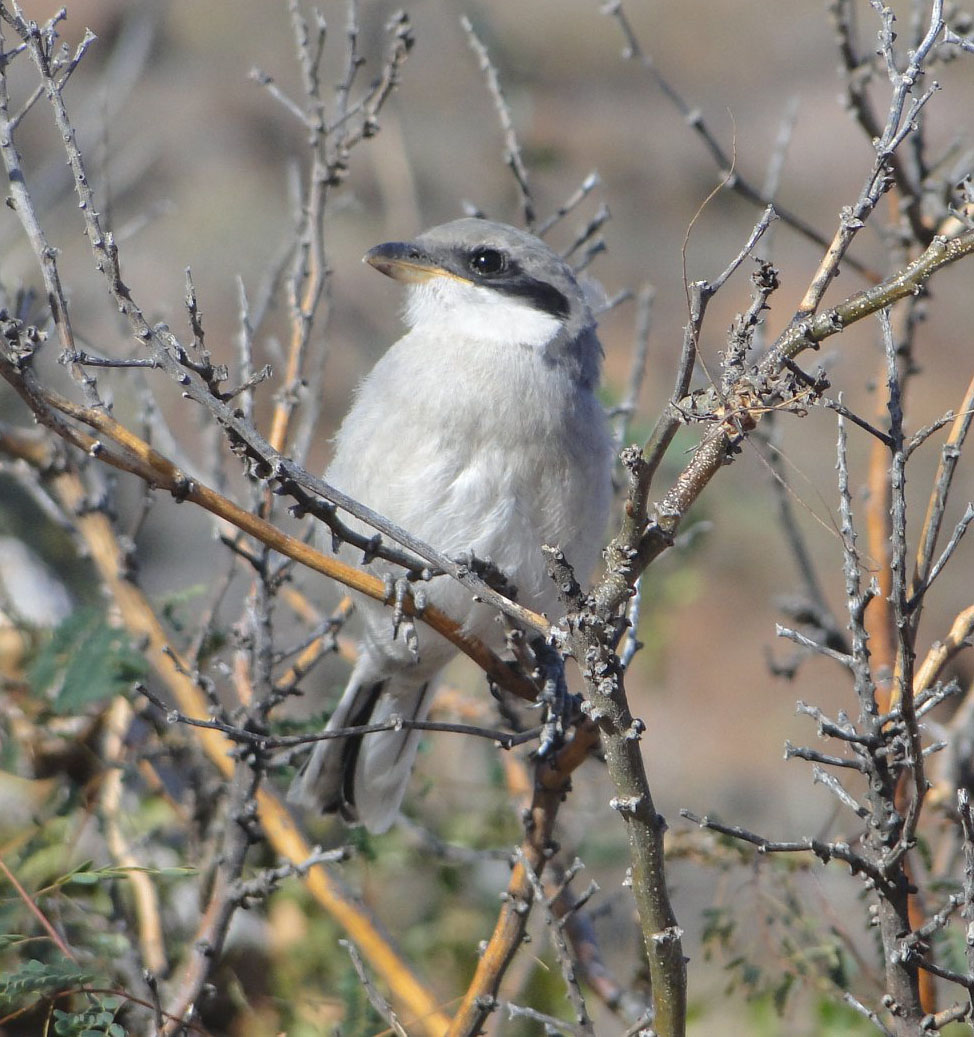 A young Southern Grey Shrike (Lanius meridionalis) in my garden on Lanzarote in the Canary Islands, summer of 2019. I've never seen an adult come this close to a human (about 2 meters). It's still learning to fly - you couldn't tell from its cocky pose that only seconds before, its wings were completely tangled in the brushwork!
A visit from a baby Cisticola juncidis during this quarantine.
I have found it in my backyard.
My dog, Buddy (a lab), was looking at it with curiosity.
Fortunately, Buddy is super friendly and used to deal with birds as some sleep in our fruit trees and steal his food.
Location: Peniche (Portugal).
Date: 24th of April 2020
A pair of ducks enjoying their expanded pond after a rain, in Sligo Creek Park, Silver Spring, MD, USA, in April 2020.
Kestrel (Falco tinnunculus) hovering, Tancat de la Pipa, Valencia, June 2018. Taken with my Nikon D5300 and 70-300mm AF-S at 300mm, f/6.3, ISO 800, 1/4000s.
I arrived early for a biodiversity study at a local nature reserve, and found this kestrel hunting around the entrance.
Sign up to answer this question »